Pterry the Pterodactyl
I've had such a wonderful Christmas! I hope you have too!
I got quite a lot of lovely crafty books this year and I'll be posting about them all over the next couple of weeks, but this is my first complete creation. It comes from Knitted Dinosaurs by Tina Barrett.
I love this book (so much so that I also have several others from the series, but that is for another day)!
You can get a copy from here.
O loves his dinosaurs and pterosaurs are his favourites. He has a huge collection of figurines, books, photos and postcards from museum trips; he even has genuine fossils from a triceratops. His favourite TV program is Walking with Dinosaurs. So this is another item for his collection!
Anyway, I'd like to introduce Pterry the Pterodactyl.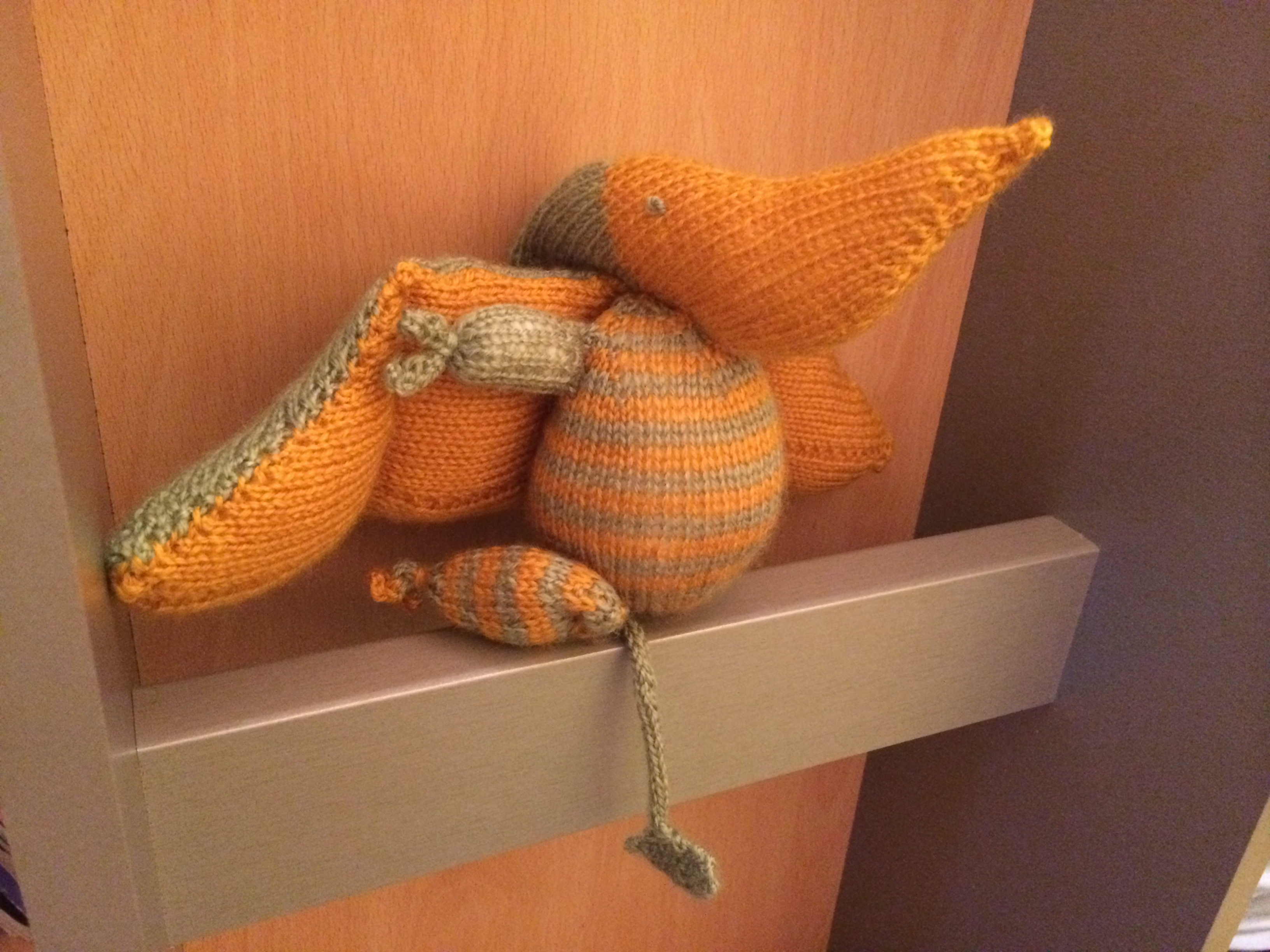 Love you O!